Welcome to Ryuho Kataoka's Homepage (English/Japanese)

Dr. Ryuho Kataoka, Associate Professor, National Institute of Polar Research (Photo: 2017/06)
Major research interests include aurora, magnetic storm, geomagnetically induced currents, radiation belts, interplanetary shocks, solar energetic particles, and galactic cosmic rays. A paper on St Patrick's day storm was introduced at Nature's Research Highlights
Aurora 3D project (2011-2013) was introduced at YAHOO! News via EGU News.
Aurora 4D project (2015-2017) was introduced at Gizmodo via AGU's Journal Highlights.
1. HAI Data
Challenging high-speed imaging of aurora to visualize fundamental nonlinear processes in space plasma.
2. Resume
Serving as the main convener of JpGU Space Weather session for several years.
3. Publications
More than 100 peer-reviewed scientific papers were published.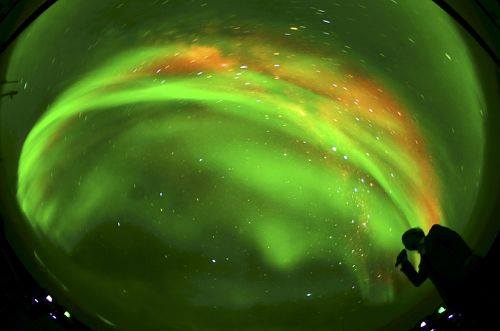 3D aurora show in Tokyo (The Yomiuri Shimbun, 2013/12/21)